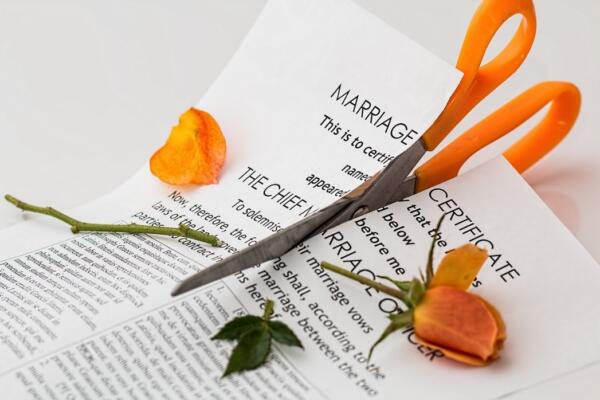 In Australia, all divorce applications are submitted to and dealt with by The Federal Circuit Court of Australia. You may apply for a divorce yourself or you may wish to employ a lawyer to file on your behalf. Either way, there is a process to applying for divorce that is important to follow. In this article, we'll detail the steps to apply for a divorce in Australia and answer some commonly asked questions about the process.
Are you eligible for a divorce in Australia?
The first thing to check is whether you are in fact eligible for a divorce within Australia. Requirements for this include:
Either you or the other party in the marriage should be an Australian citizen
You should have lived in Australia for at least the last 12 months
You should intend to continue living in Australia after the divorce
There should be no reasonable likelihood that you and your spouse will get back together
You should have a copy of your marriage certificate; either in English or translated if it is not
You should have been separated from your spouse for at least 12 months and 1 day
You may be separated but still living in the same home, in which case further evidence of your relationship breakdown will be required in the form of an affidavit. If you meet these criteria, then you are eligible for a divorce within Australia.
Do you have to wait 2 years to get divorced?
The legal requirements are that you have been separated from your spouse for 12 months and 1 day before filing for divorce. There is an exception to this rule in the case of newer marriages. If you have been married for less than 2 years, you'll be required to attend relationship counselling. This will assess the potential for reconciliation in the marriage and your counselling certificate can be supplied as evidence with your divorce application. If you cannot attend counselling for any reason, you may apply for an exemption with the Courts. As each relationship is different, the best option is to consult with a professional divorce lawyer who can answer your questions and help you to apply.
How long does it take to get a divorce in Australia?
If everything runs smoothly, you can reasonably expect your divorce to be finalised four months after your application. Approximately three months for the divorce to be granted by the courts, and a further 1 month and 1 day for the finalised orders to be delivered to you. Of course, there are delays and exceptions. For example, it may be delayed by the fact your spouse is difficult to locate and serve papers to or your application may be queried by the Courts. Working with a divorce lawyer can help you to submit a complete application and understand the time expectations on the process.
How to apply for a divorce
There are four basic steps required to apply for a divorce in Australia, which we'll discuss below.
Step 1: Decide if it is a sole or joint application
Sole applications are filed by one party and do not require the signature of the spouse. Joint applications are filed by both parties and both must sign. It's also important to note that divorce applications are separate to those required for child custody and property/financial arrangements. Each of these applications should be filed separately.
Step 2: Check your eligibility
See above for details on the eligibility requirements within Australia. Before filing, it is recommended you assess these yourself or with the assistance of a qualified lawyer.
Step 3: Seek legal advice
Marriage is a binding legal contract and seeking a divorce means dissolving this contract. It is highly recommended that you employ the services of an experienced divorce lawyer who can assist you with any questions and walk you through the divorce process.
Step 4: File your application
Once you have all the required documentation, you can file your application with the Federal Circuit Court of Australia. Applications are filed online however, same-sex couples are currently not able to complete their applications online. Same-sex couples should contact the National Enquiry Centre or speak with their lawyer for assistance.
Connect with an experienced family lawyer at TJ Legal
Seeking a divorce is an emotional experience and the support and sympathy of an experienced lawyer can make the process easier. Terry Johnson is a professional estate, conveyancing and family lawyer based in Canberra. With a free first consultation, you can access the expert advice you need to begin your application. Call (02) 6262 9376 or 0448 237 662 to arrange a consultation. You can also submit your details online – weekend appointments and house calls are available.